Your Guide to Navigation: Tools, techniques, and GPS Systems
Whatever adventure you are planning ahead - understanding and mastering navigation techniques are arguably some of the most important skills to learn. From hiking to action sports, trail running, sailing, or just driving through cities on road trips - being prepared with the correct navigational tools and knowledge will help you stay on course and avoid trouble so that you can enjoy the outdoor scenery wherever you go.
Why is it vital to understand BASIC navigation?
We now rely on our cellphones for nearly everything, and navigation is one of the most useful features that we often take for granted. However, like all technology, you can't always rely on smartphones to help with navigation. Especially when exploring outdoors, hiking in remote areas, or driving around new places.

Understanding the basics of navigation is a vital skill for any outdoor enthusiast and equipping yourself with the right navigational gear will always help you stay on course and avoid getting lost.

It is always recommended to have several navigation tools at your disposal. While smartphones are great for casual navigation, the outdoors often requires an investment in a reliable GPS system. Having a compass or map as a backup safety measure is highly recommended.


Why you should have a basic compass.
GPS systems could fail during any crucial time of your expedition, overland trip, hike, or adventure. recommended to carry a compass (and map if possible) with you and to know the basics of navigation in case this happens. We recommend the versatile, light, and reliable COGHLAN'S LENSATIC COMPASS which also comes with instructions and helps with using it correctly. 
You can browse several other compasses and tools in our navigation range here


Compasses allow you to:
1) Know which direction you are travelling in (usually referred to as your heading)
2) Align or orientate you on a map with your surroundings (referred to as setting the map)
3) To find out which direction an object or destination is from your current position ( which is called its bearing)
4) And lastly, to allow you to follow a straight line of travel (called following a bearing).

Every compass may have different settings or features, so it is important that you always refer to the instructions or manual of the compass you are using, and practice using it before your adventure.

For more information about essential safety gear for your outdoor adventures and our top survival tips, you can read our expert article here:

GPS Gear Review

Top 10 tips for using your GPS systems.

1) Practice using your GPS before your trip
2) Remember to reset your trip data at the start of every hike or trip
3) If possible, install 24K maps onto your GPS unit
The 100k base maps included with GPS receivers don't have enough detail to be useful during a hike. Make sure you install 24K Topo maps if they are available for the area you in.
4) Don't rely on GPS systems only. Always have a backup plan and pack a map and compass with you whenever possible.
5) Always prepare ahead and create a trip plan.
Read more about our Multi-Day Hiking Checklist guide and how to plan a trip on our expert advice article here.
6) Check your position frequently while adventuring
A GPS does absolutely no good if it lives inside your backpack and you never look at it. Carry your GPS within close reach so that you can check it frequently. It also helps to pinpoint your position on your map each time you check, especially in case GPS unit dies or fails on you for some reason.
7) Correctly set the map datum and declination
Whenever you plan a trip or start a hike, make sure to set your GPS map datum to match the datum shown in the legend of your map. A map's datum is used to calculate the position of its latitude and longitude lines. Different maps use different datums and you want to make sure your GPS is set to the map that you're using. For any assistance visit our team of experts in-store to assist you with all datum and declination details or to help set this up for you.
8) Don't trust any GPS system or technology 100%.
Although GPS technology is incredibly advanced and accurate, you can never rely on it to always be 100% accurate. While many GPS units are certified to be accurate to within 10 feet for 95% of the time, depending on the area, they can be way off the other 5% which can quickly lead to confusion on your trip, and again why it is always important to have multiple navigational options at your disposal.
9) Remember to bring spare batteries or charging units.
Although GPS units have long battery lives - on long trips these can easily run out and if you do not plan ahead, could leave you off track when you least expect. It's best to bring spare batteries with you in case you run out of juice during a hike. Lithium-ion batteries last longer than alkaline batteries and are resistant to cold weather. We recommend the useful Zartek Spare Battery as a great backup - but always check with your specific unit or ask out in-store experts for advice on always staying charged on your adventures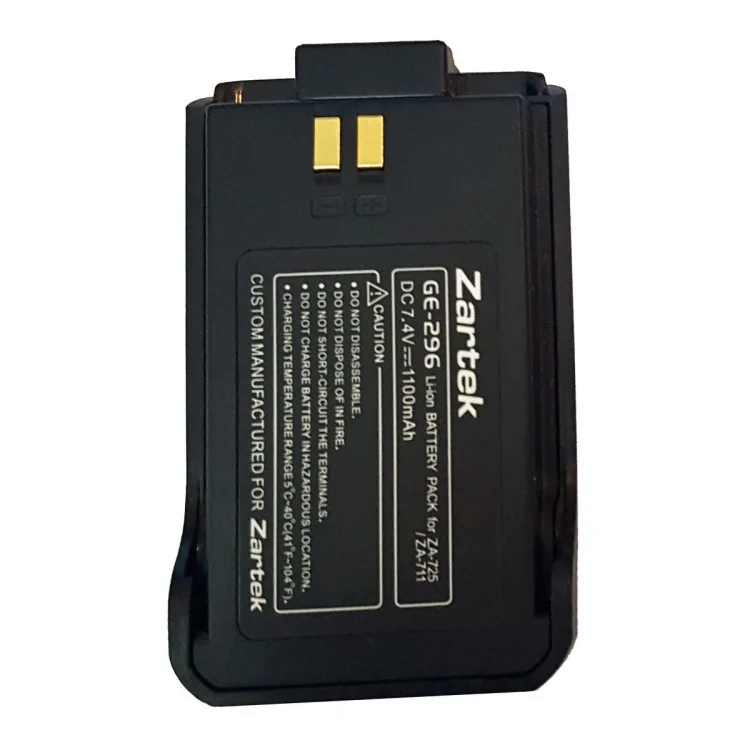 10) Don't always follow the shortest distance on your GPS
While a GPS will point you in the right direction, this is often not the best or easy route to follow. Because of different types of terrain or scenery, it is sometimes best to take a longer route that is more reliable. It is also always suggested to refer to maps and any other information about the place you will be using your GPS.


Our In-Store GPS Services.
Streets, businesses, and maps change often, so ensure that you have updated your GPS system before your trip.
Make sure you have the latest detailed street maps and points of interest to ensure quick, easy, and accurate navigation. Whether you have lifetime updates, need to purchase an update, or aren't sure – get started by downloading Garmin Express or visiting us in-store for our team of experts to help set you up with any updates or advice you need.
Our expert staff members are qualified to help you choose the perfect unit, whether for personal navigation or outdoor activities as diverse as automotive, marine, fitness, and geocaching.
We can provide extra or updated local and international GPS maps and software, while you wait, at our in-store online navigation station. Plus we stock the widest range of GPS accessories, including traffic info receivers. All this goes to earn us valued accreditation as a Garmin Specialist Centre.
Click here to find your closest branch so that our team of experts can help you with any of your navigation needs.