How to choose the correct smoking wood shavings?
Smoking Shavings are a quick and convenient way to smoke food by using a stovetop, home smoker, gas or charcoal braai. Due to their size, they smoulder for a shorter time to produce a delicious smoky flavour.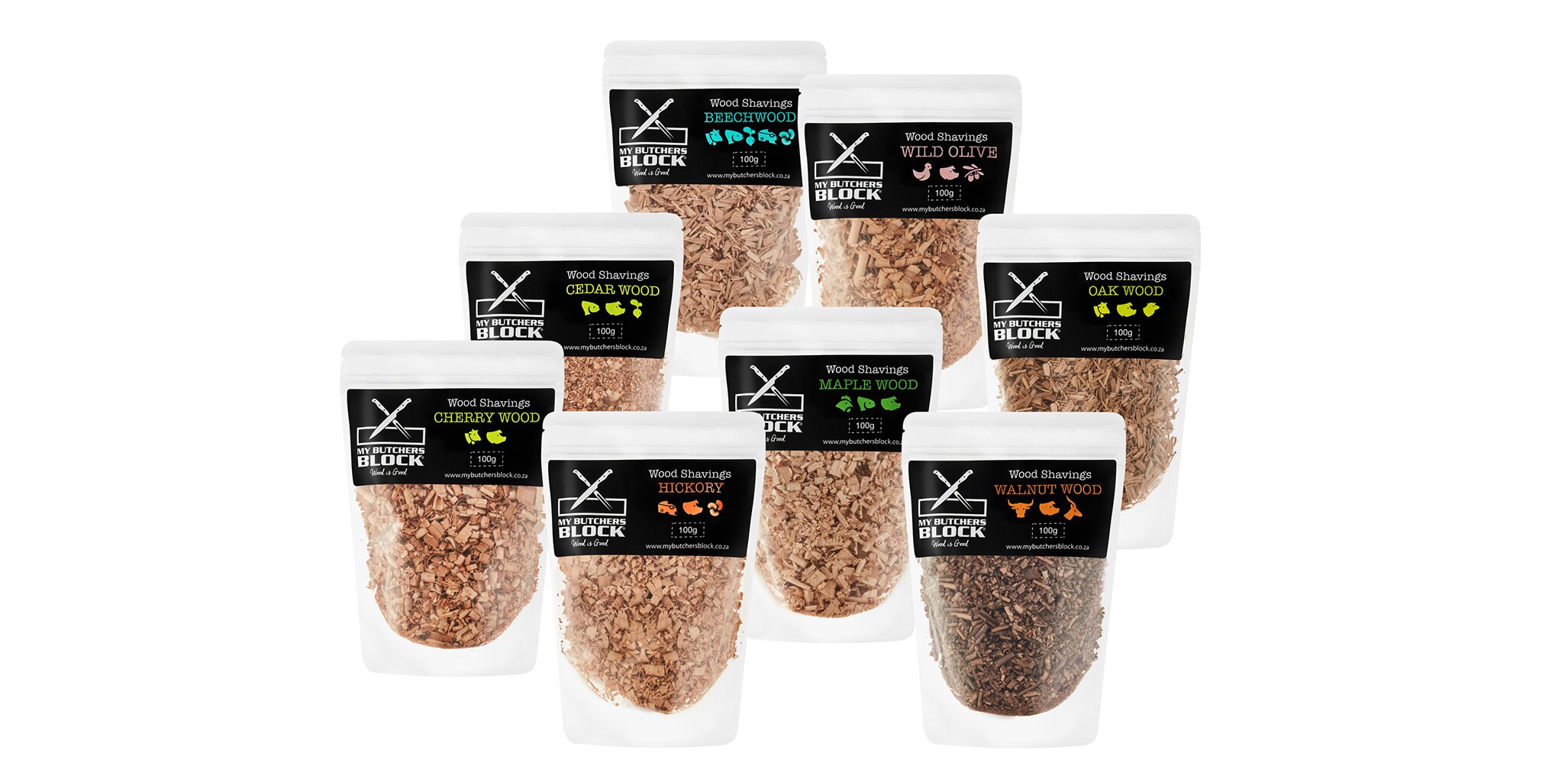 My Butchers Block Smoking Shavings products are proudly South African, which means that only local and ethically sourced wood is used and that all of their products are locally produced. My Butchers Block Smoking Shavings is a great on-trend gift that can also be useful and perfect for family braai's.
​
OUR TOP MY BUTCHERS BLOCK PICKS
The various wood flavours are a personal choice of taste but here are some of our favourites that we think you 
should try:

​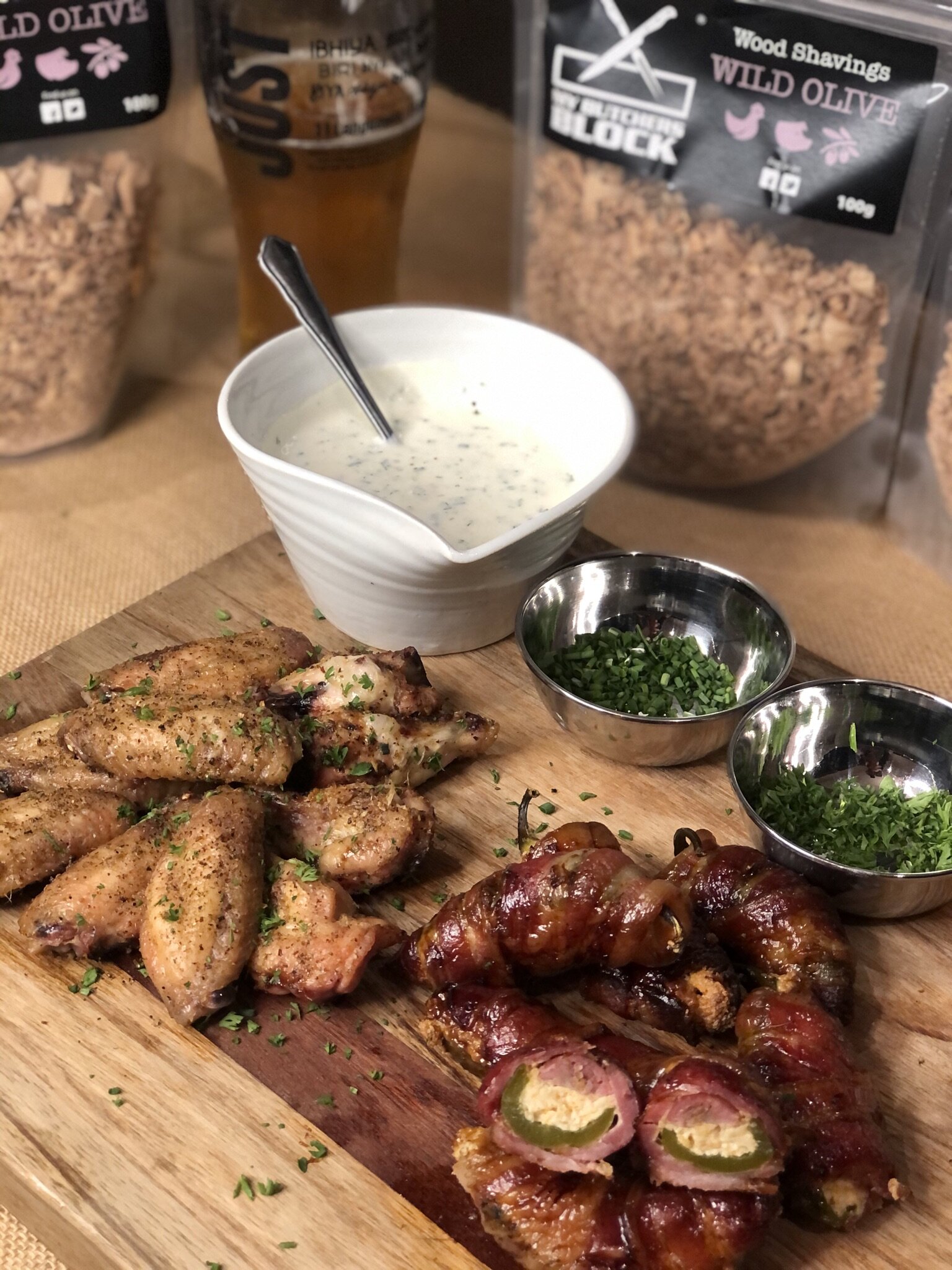 ​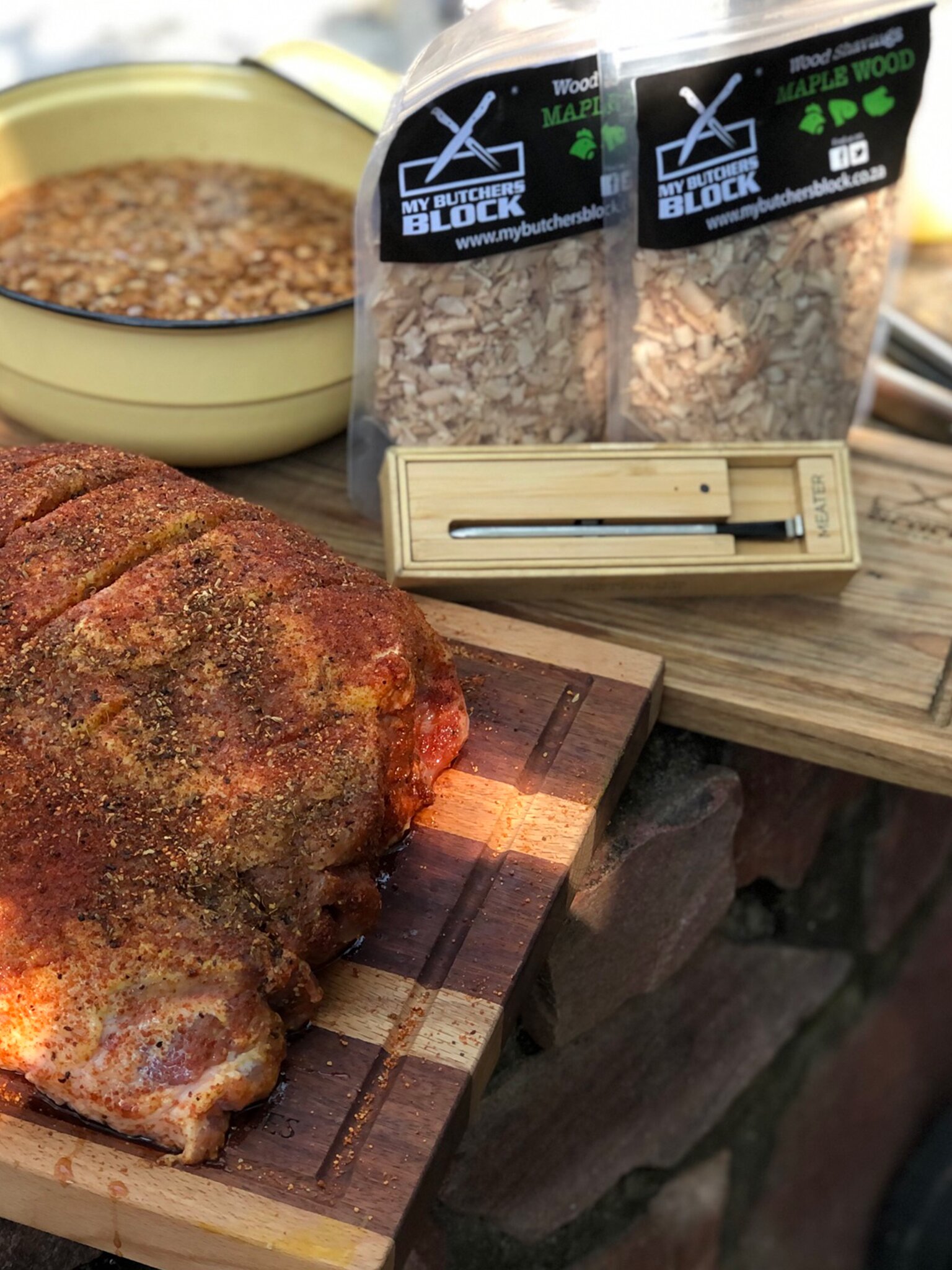 ​WILD OLIVE FLAVOURED WOOD SHAVINGS

Wild Olive is ideal for any poultry and has a fruity smell to it which adds sweetness. Smoking your food will give it an extra depth of flavour and elevate the regular braai to a gourmet event.
This flavoured wood shaving is also perfect for smoking South Africa Atomic Buffalo Turd Jalapeno Poppers. Check out My Butchers Block tutorial video on how to smoke this meal in collaboration with Meat Ranger: https://youtu.be/XpgccyyDAwQ
​​​
MAPLE WOOD SHAVINGS
Maple is great for fruits, cheeses, and pork.
For tips on how to smoke a pork butt to make delicious pulled pork that is perfect for buns, tacos, and nachos, check out the My Butchers Block tutorial in collaboration with the Meat Ranger: https://youtu.be/qg2AAqeAsZE

​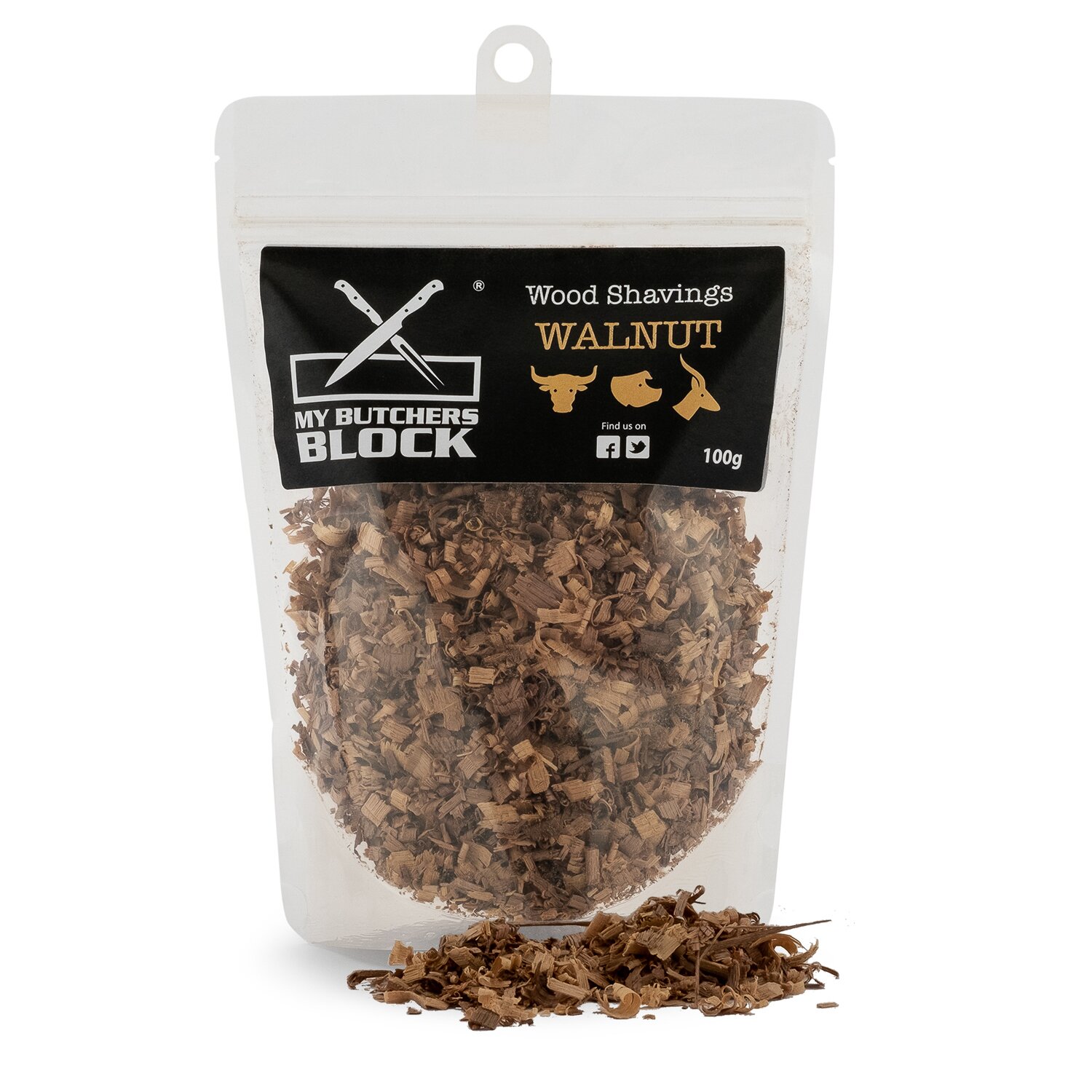 ​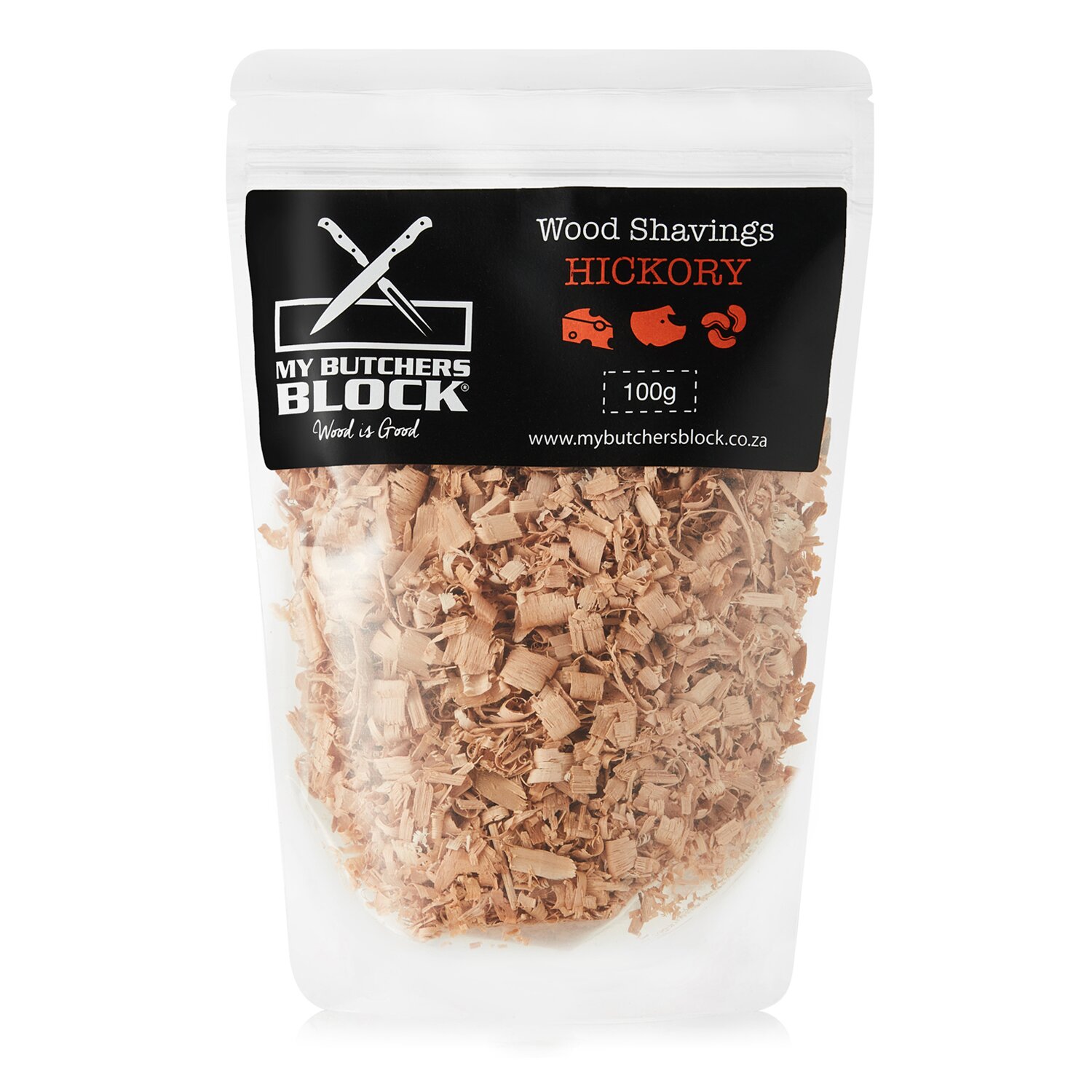 ​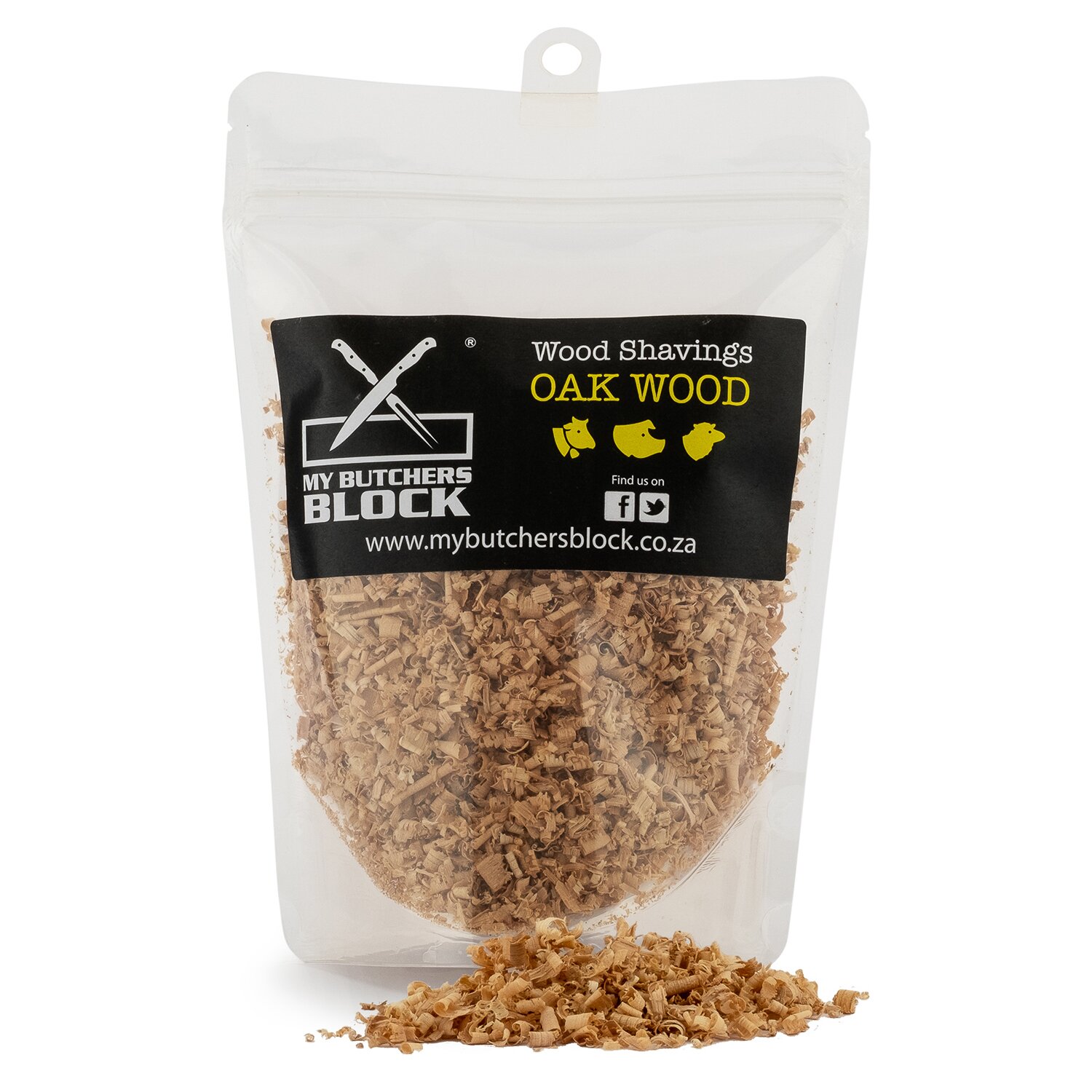 ​
WALNUT FLAVOURED WOOD SHAVINGS
Walnut delivers a heavy smoke and is excellent for strong flavoured red meat and game such as pork, beef, venison, lamb, duck and many more.

​
HICKORY WOOD SHAVINGS
Hickory smoking wood creates a sweet, yet strong bacon flavour. The smoke can be pungent, but it adds a nice, strong flavour to just about all meat cuts, but it's especially popular with pork and rib.
​
OAK WOOD SHAVINGS
​Oak is great for red meat and game and the best wood for the best steak. It is a fantastic wood for smoking, as it gives a lovely colour and a deep smoky flavour.
USIng Smoking wood shavings:
SOAK YOUR SMOKING WOOD SHAVINGS
Soaking your wood shavings in water for about 30 minutes assists with generating steam that adds moisture and heat to the smoking process. This method also prolongs the burning time. The key with wood shavings is to deny the wood of oxygen so it smoulders and smokes to permeate the food with a rich, tasty hint of smoky flavour.
How to use a smoker
Preheat the grill higher than normal heat to allow shavings to smoke faster and clean the grate to ensure that less foul smoke is produced.
Place wood shavings in the smoker box
Place the smoker box close to the source of heat. If you are using a charcoal grill, place the smoker box directly on top of the coals. If you are using a gas grill, place the smoker box on top of the heated burners.
Start braaing your meat once the smoker box is producing smoke and cook as per normal. You can reduce the burner back to regular cooking temperature.
Refill wood shavings if it burns out before your food is finished cooking by removing the smoker box with heat-resistant tongs and refilling the wood using heat-resistant tongs or gloves before replacing it back onto the grill.
SMOKER BOXES WE RECOMMEND:​
​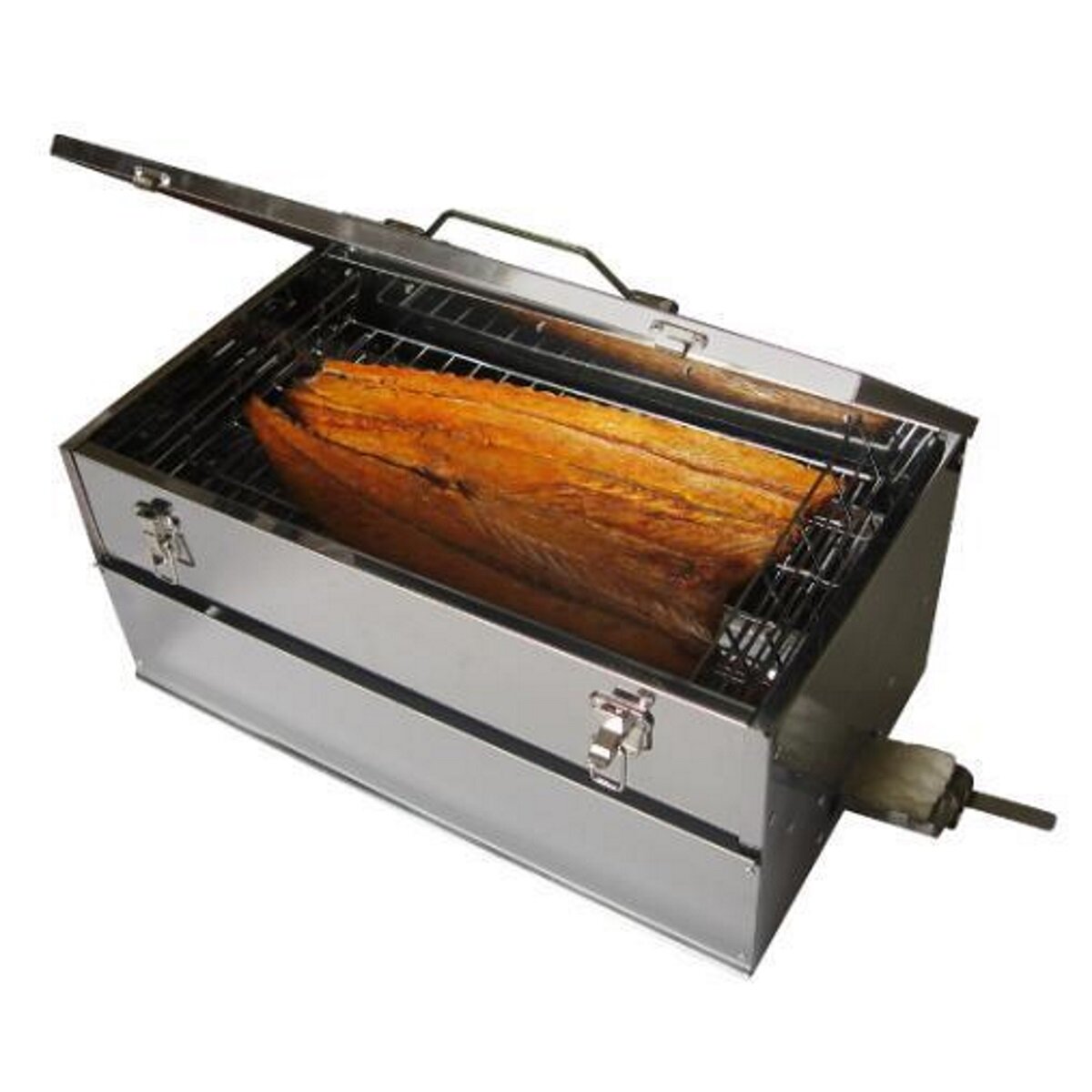 ​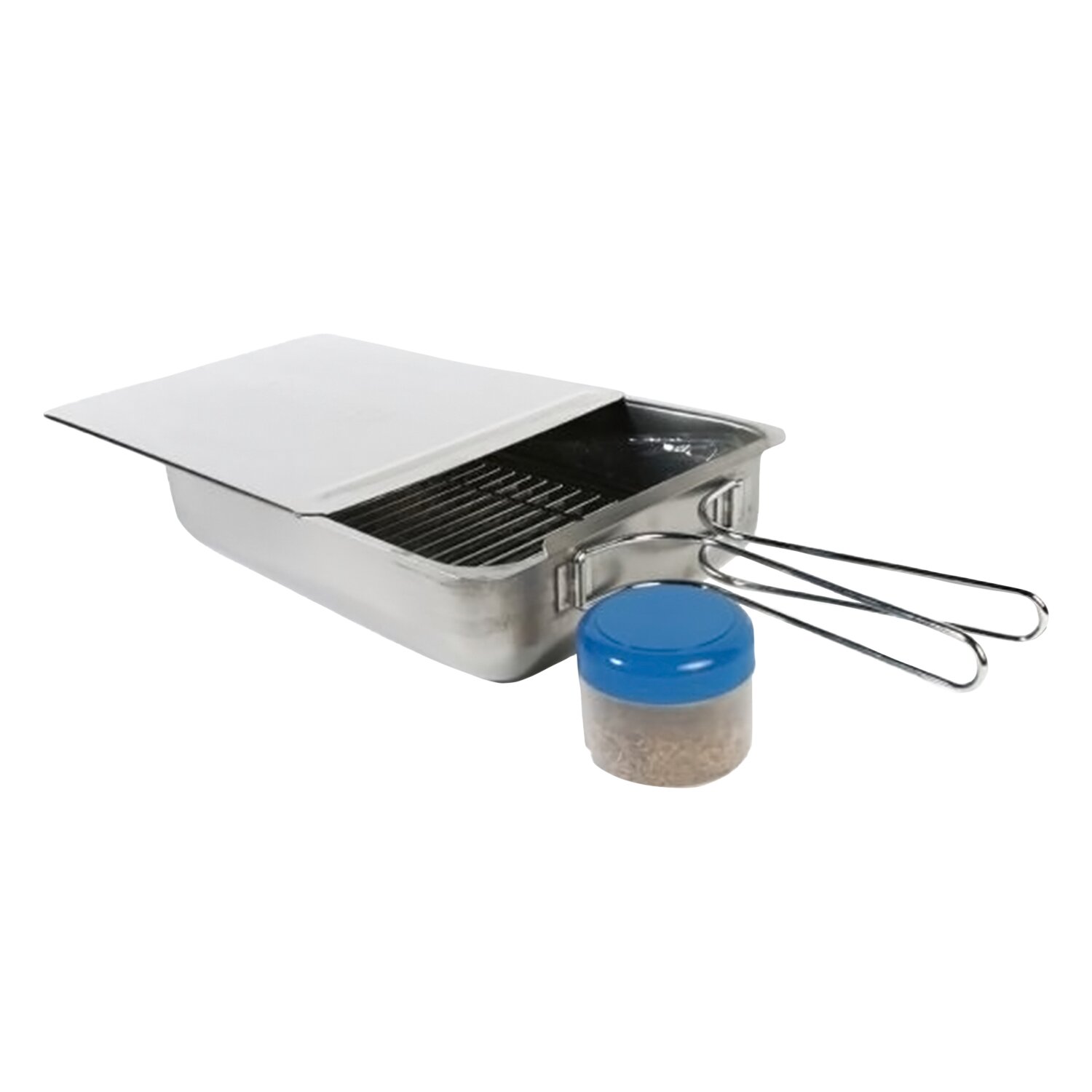 LK'S STD SMOKER
Includes: 2 smoker grids, pack of sawdust
Fuel source: Methylated spirits (not included)
Material: 430 Stainless Steel
Size: 533x300x230mm
​CAMERON MEAT SMOKER
Excludes: spices
Stainless steel smoker smokes meat, fish and vegetables right on the stovetop
Durable stainless steel pan with cover and dishwasher safe
Works over any heat source, including an open flame or an electric stovetop
4 Steps for using smoking wood shavings on a Charcoal Grill
Choose your desired smoking wood shavings flavour and put it into the smoker box. Alternatively, you can wrap the wood shavings with aluminium foil and poke some holes for smoke to be released.
Light up some charcoal in the chimney and pour it into the grill when ready.
Place the charcoal and wood shavings right below the meat for fast cooking (burgers, steaks, chops, etc), or place the charcoal on the side with the smoker box or aluminium foil on top of it for slow cooking (ribs and roasts),
Then place the cooking grate over the fire, add the meat on top of it and cover the grill.
3 Steps for using smoking wood shavings on a gas grill
Choose your desired smoking wood shavings flavour and fill it into a smoker box or use the aluminium foil alternative mentioned above. However, gas grills usually come with a smoker box.
Once the fire is ready, you may place the smoker box on the grill and wait for the wood shavings to smoke before placing the meat on the grill as well. Then cover it with the lid.
You can choose to either cook your meat directly with the heat right below it or indirectly by setting the heat to reach the side of your meat.
Extra tip: Minimise opening the grill lid or the smoker to ensure that the smoky flavour remains in your meat.
What does the frequency of changing smoking wood shavings depend on?
A batch of smoking wood shavings could take about 30 to 45 minutes to burn out, which could result in you having to change your shavings about every hour and perhaps twice an hour for larger cooks. This also depends on:
The model of the smoker – Find out how long your model will smoke with a full tray to understand how often you will have to add or change smoking wood shavings.
The food you are cooking – Smaller meals would only require a small amount of wood shavings as they cook faster, whereas foods that cook for a longer time might require more shavings considering how fast that food soaks up the flavour and how smoky you would like your food to be.
After grasping the basics of smoking with flavoured wood shavings, all that is left to do is practice and enjoy the delicious dishes!