How To Choose The Right Cover For Your Outdoor Camping Gear
Read our guide on why covering your camping and outdoor equipment is so important, and how to care for and clean your camp covers. We also share our top 6 Camp Cover product picks to help keep your outdoor gear properly protected.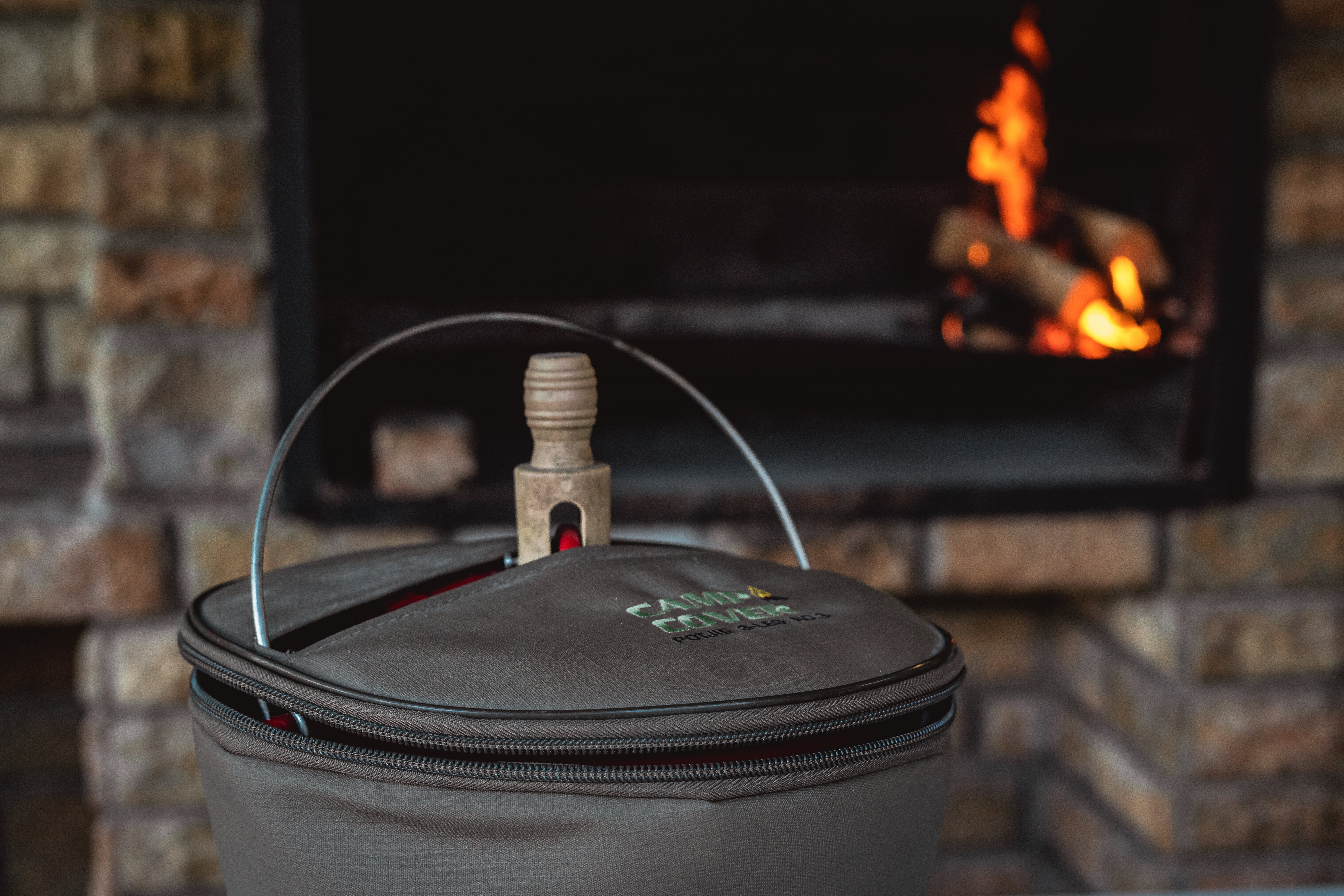 Having the right camping and outdoor gear can help improve your next getaway or outdoor adventure - but it is also important to know how to maintain and look after your outdoor equipment properly, especially as any items that are used or stored outside will experience more damage and wear over time. This is what makes Camp Cover products a must-have accessory to help protect and your equipment for many years of use.



Why choose Camp Cover to protect your gear?


1. Exceptional quality and constructed with robust materials.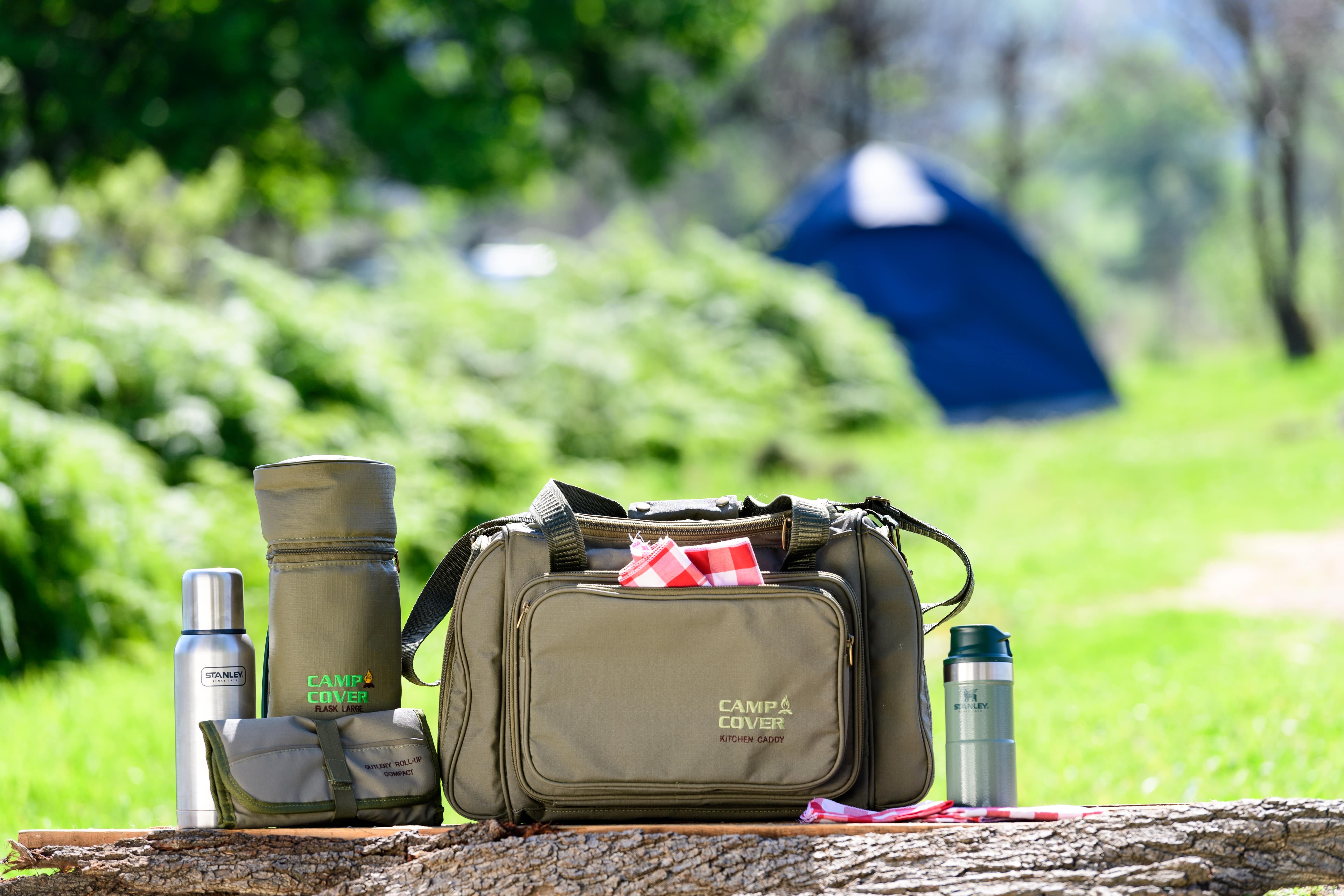 Camp Cover uses Ripstop Material with durable and long-lasting colourfast YKK zips and sliders to allow for easy access. These covers are both water-resistant and dust-proof to keep your gear protected in the toughest outdoor weather. They are also 100% locally designed and proudly made in South Africa.




2. Highly practical and functional design.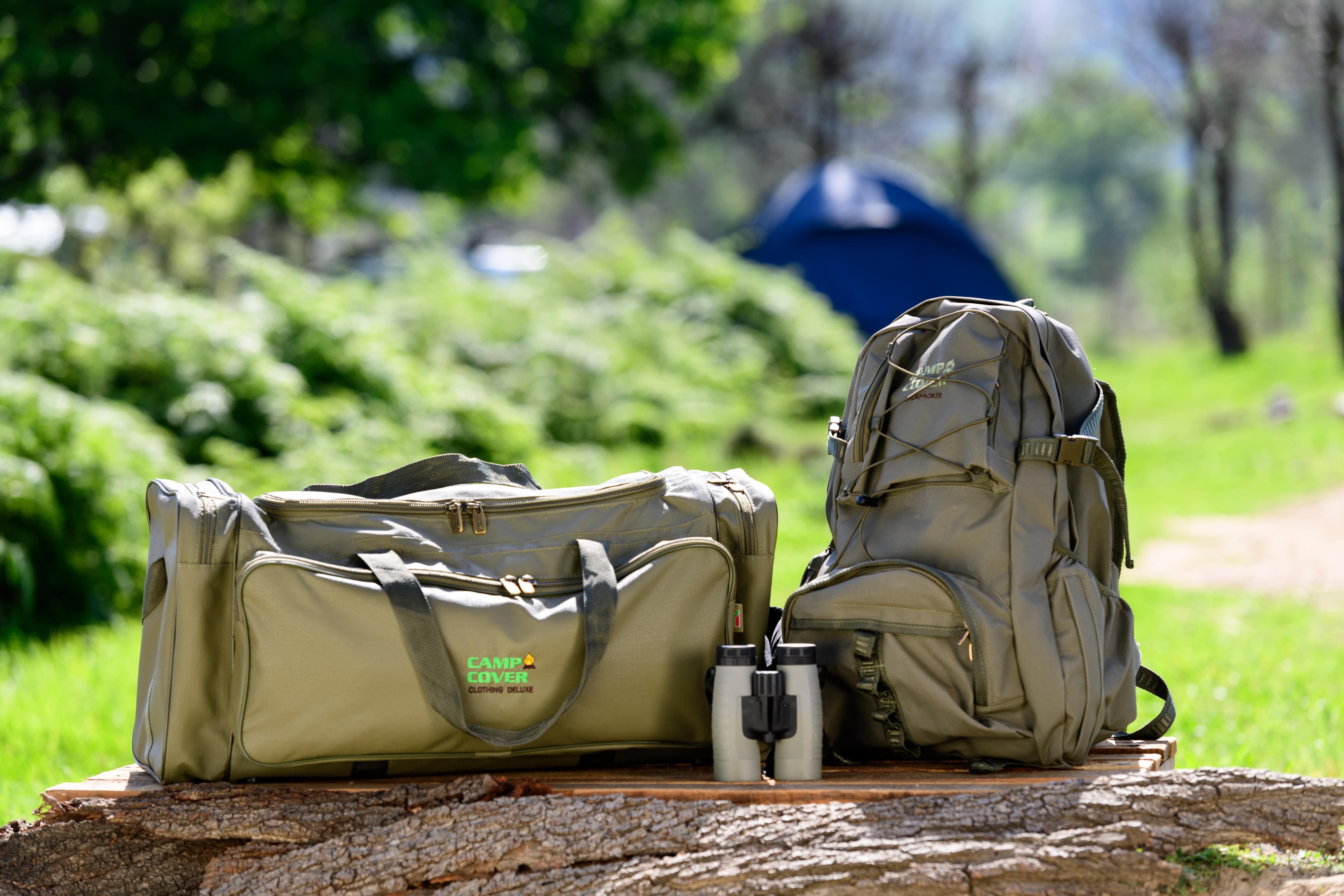 One big advantage of using the correct Camp Cover for your equipment is the added storage space and extra compartments. These handy compartments, zips and handles allow for better storage, as well as making transportation much easier.




3. Damage from wear-and-tear on expensive equipment is kept to a minimum.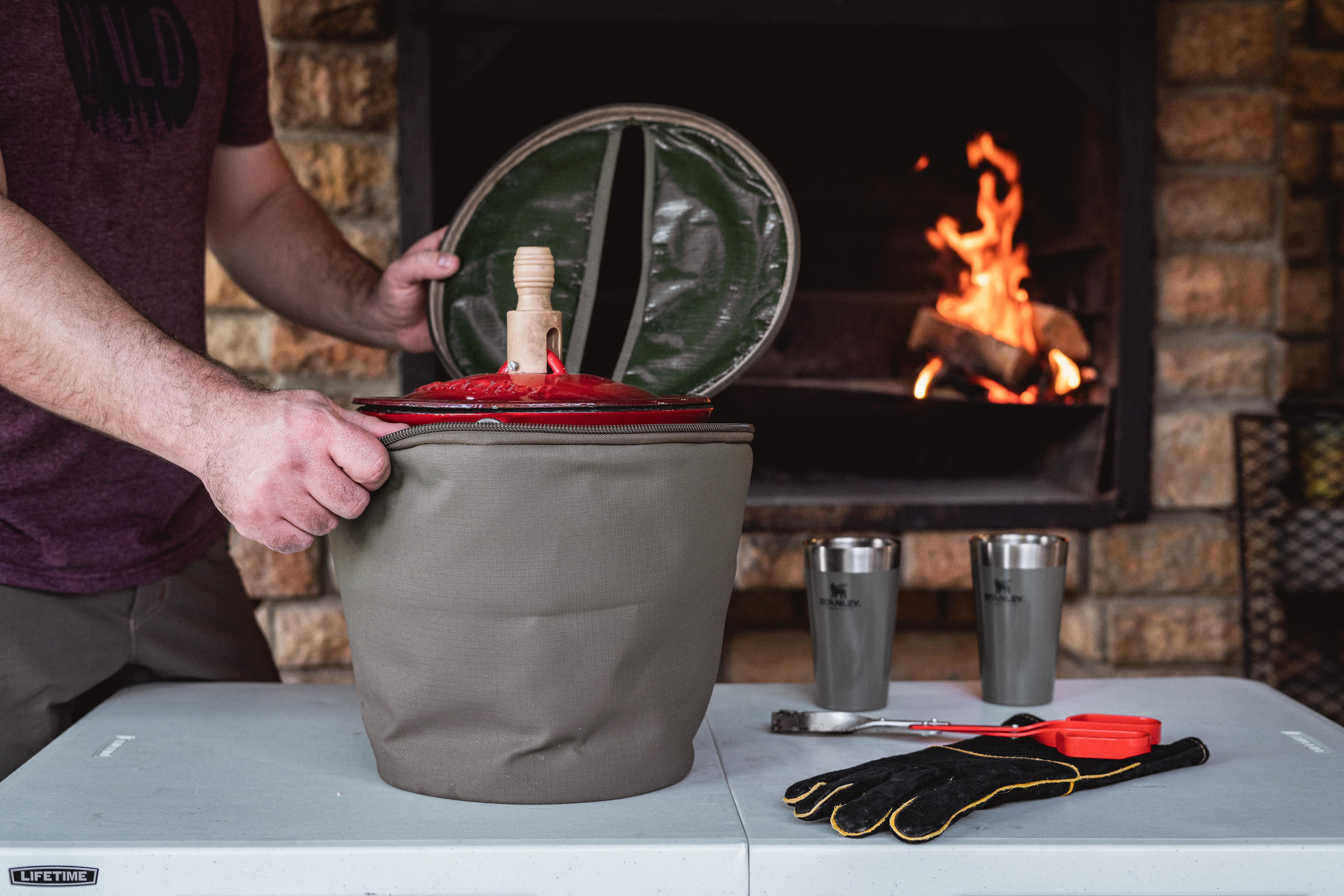 Outdoor equipment naturally experiences more wear-and-tear over time due to weather, and especially if you are using your gear while traveling or camping in tough conditions. Camp Cover products are made with UV-treated materials, which are vital to help prevent sun damage, while their inner-linings allow for quick and easy cleaning. For your expensive purchases, Camp Cover is an ideal necessity to help protect, clean, and store your product to ensure it is well kept and lasts for many years of outdoor adventures





How to clean your Camp Cover gear
Keeping your covers well-cleaned and maintained over time is essential to make full use out of these necessary products. Luckily, it is very simple thanks to the high-quality, robust materials they are made with.
To clean your Camp Cover product properly, you should use a soft brush and a general cleaning agent, that does not contain any hard chemicals or ammonia, as this may affect the water-resistant quality of the ripstop material.
You can use any standard household washing powder or dishwashing soap (as long as they do not contain ammonia or other harsh chemicals).
Once you have thoroughly cleaned your Camp Cover (on both the inside and outside) it is important to dry it thoroughly before storing it to avoid moulding.
While cleaning your Camp Cover, do not submerge it entirely in water.
Protection covers and bags should only be used for their intended use, otherwise, you may struggle to maintain them over time correctly.


Top 6 Must-Have Camp Cover Picks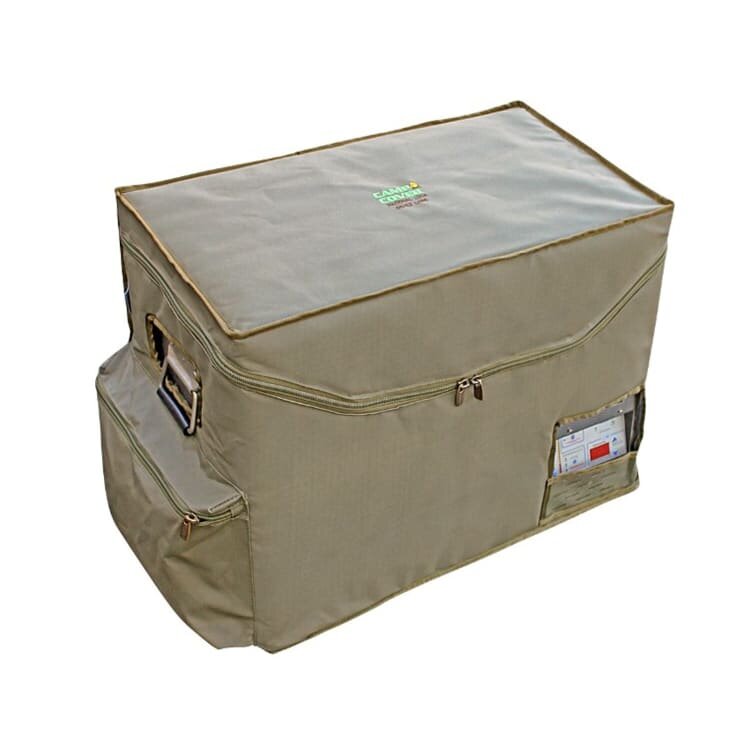 Unquestionable high-quality protection cover for this expensive piece of camping equipment. The well-thought-through design features ventilation gaps of the woven rubberized net, as well as lining on the inside for pain-free cleaning makes this a must-have accessory for making the most out of your National Luna Fridge.
Why buy?
Added padding ensures additional insulation for optimal functioning.
Durable and rugged cover that is manufactured with heavy-duty ripstop material, and heavy-duty zips and sliders are the perfect protection for this large product.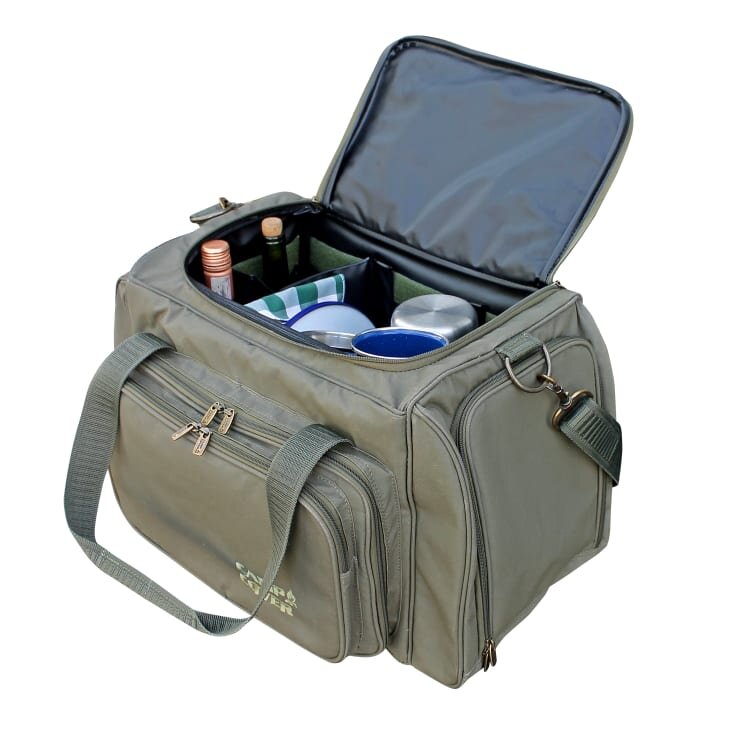 The Kitchen Caddy is your ultimate kitchen and picnic solution for any picnic, camping or overland trip. It is manufactured with high-quality, ripstop material, and an adjustable shoulder strap to make it the perfect tool for keeping your camp kitchen organized on-the-go.
Why buy?
Perfect for keeping camp kitchens tidy and organized.
Ideal for on-the-go outdoor cooking, camping, or your usual picnic adventures.
Wine Bottles can stand upright during travel.
Multiple Pockets and Pouches for added storage space.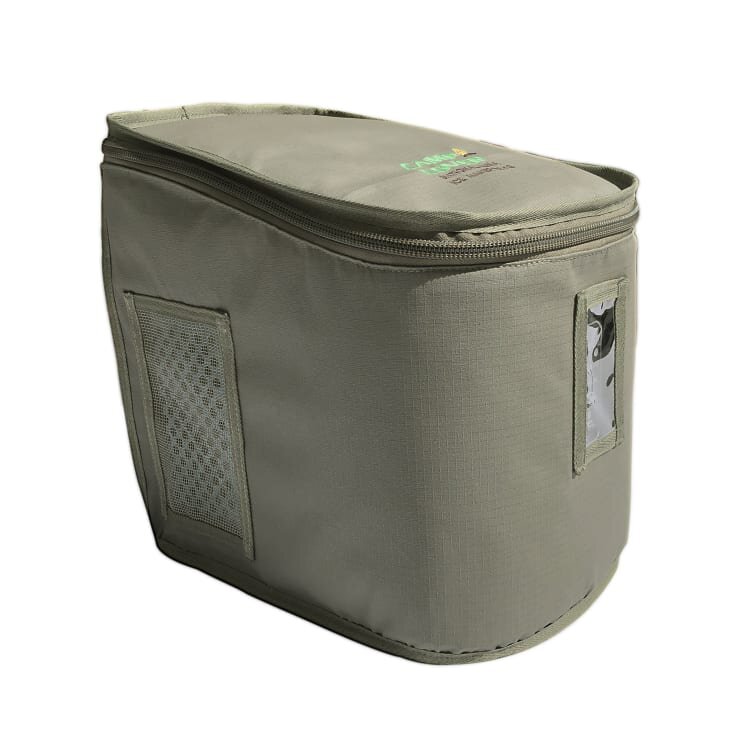 If you have a National Luna Ice Maker, you will want to make sure it is correctly stored and maintained to avoid damage and mould. The National Luna Ice Maker Camp Cover is the perfect solution for keeping your Ice Maker well stored and easy to clean - and the added insulation allows for better ice-making conditions.
Why buy?
Heavy-duty lining for pain-free cleaning, easy storage, and avoiding moisture or mould over time.
Padded Insulation for added temperature protection in hot conditions.
Ventilation gap in rubberized netting to assist in airflow and a clear PVC window.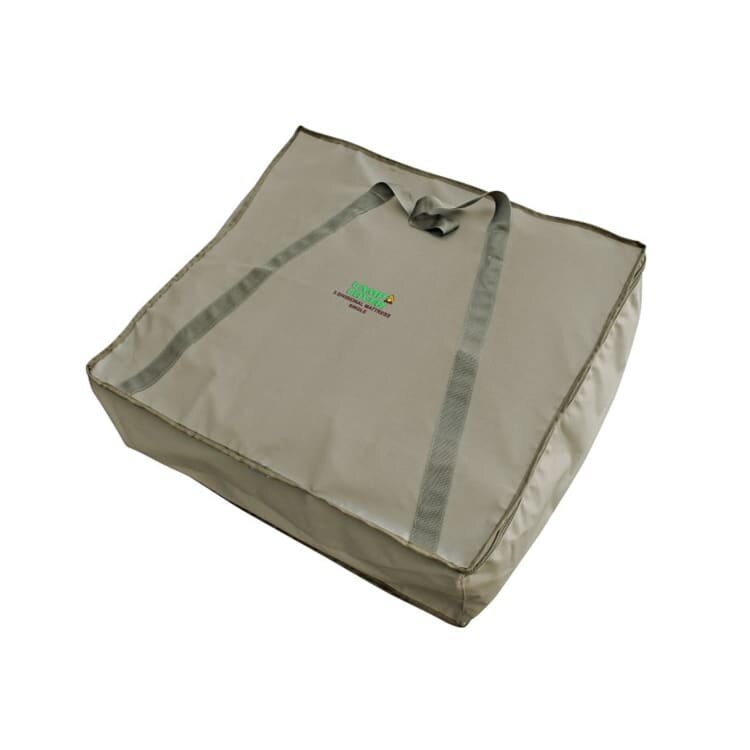 Anyone who has gone camping with a mattress knows that it is very important to keep them well stored if you want to have a dry night of sleep! The Camp Cover 3 Divisional Mattress Bag is the ultimate convenient and durable carry bag for your average 3-divisional camping foam mattress.
Why buy?
Perfect product size (70 x 67 x 22 cm) for any average camping mattress.
The insulated lining ensures water-resistant storage.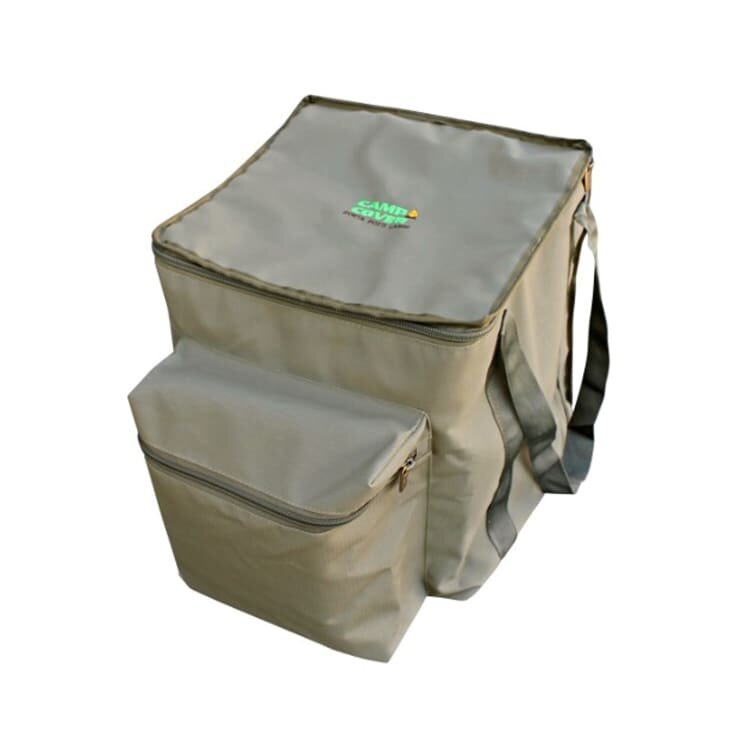 The Camp Cover Porta Potti Toilet Cover is perfect for when you're going camping or caravanning and need to transport a toilet and accessories efficiently and easily. This cover is padded and fitted with extra pockets for any toilet or cleaning chemical products required.
Why buy?
Padded carry bag for easy storage and transportation
Extra pockets for toilet or cleaning chemicals.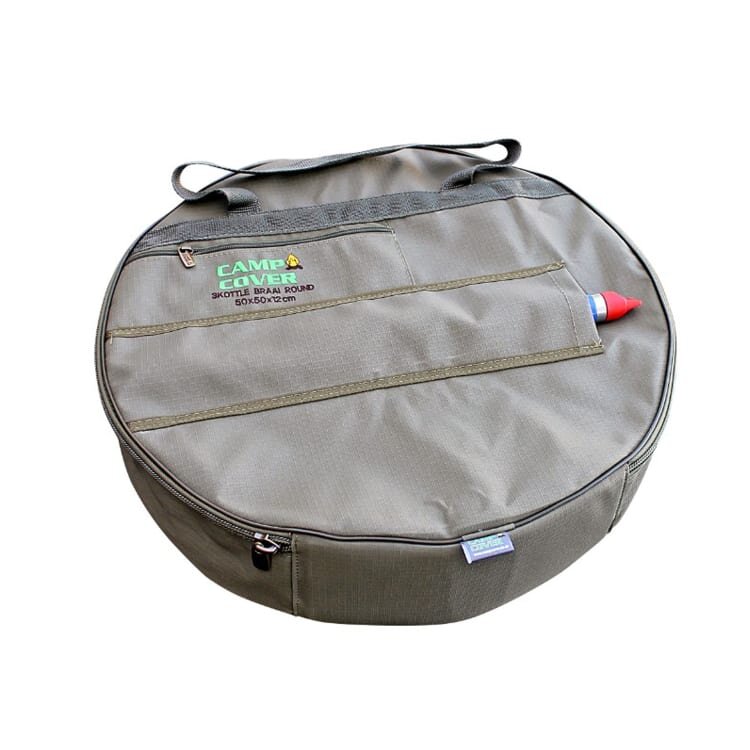 The Camp Cover Skottel Bag is a heavy-duty cover to protect the skottelbraai and keep it clean and ready for use whenever you need it. Even if you are storing your skottelbraai at home - or outdoors on a camp - this Camp Cover will help make sure your braai is stored safely, efficiently and can withstand tough outdoor weather conditions.

Why buy?

Product size (50 x 50 x 12 cm) can fit the majority of skottel braais.
Great for transporting your skottel braai while camping or for storing at home.