Do easy, fast and efficient outdoor cooking on the go with Jetboil.
Do you need a super-dependable, fast-cooking lightweight stove when hiking or camping? With Jetboil's cutting edge compact stove technology you get an easy-to-carry system with rapid boiling functionality, heat control and matching accessories. Despite their small size, with these stoves, you'll feel like you have a full kitchen at your disposal - all easily accessible from your backpack.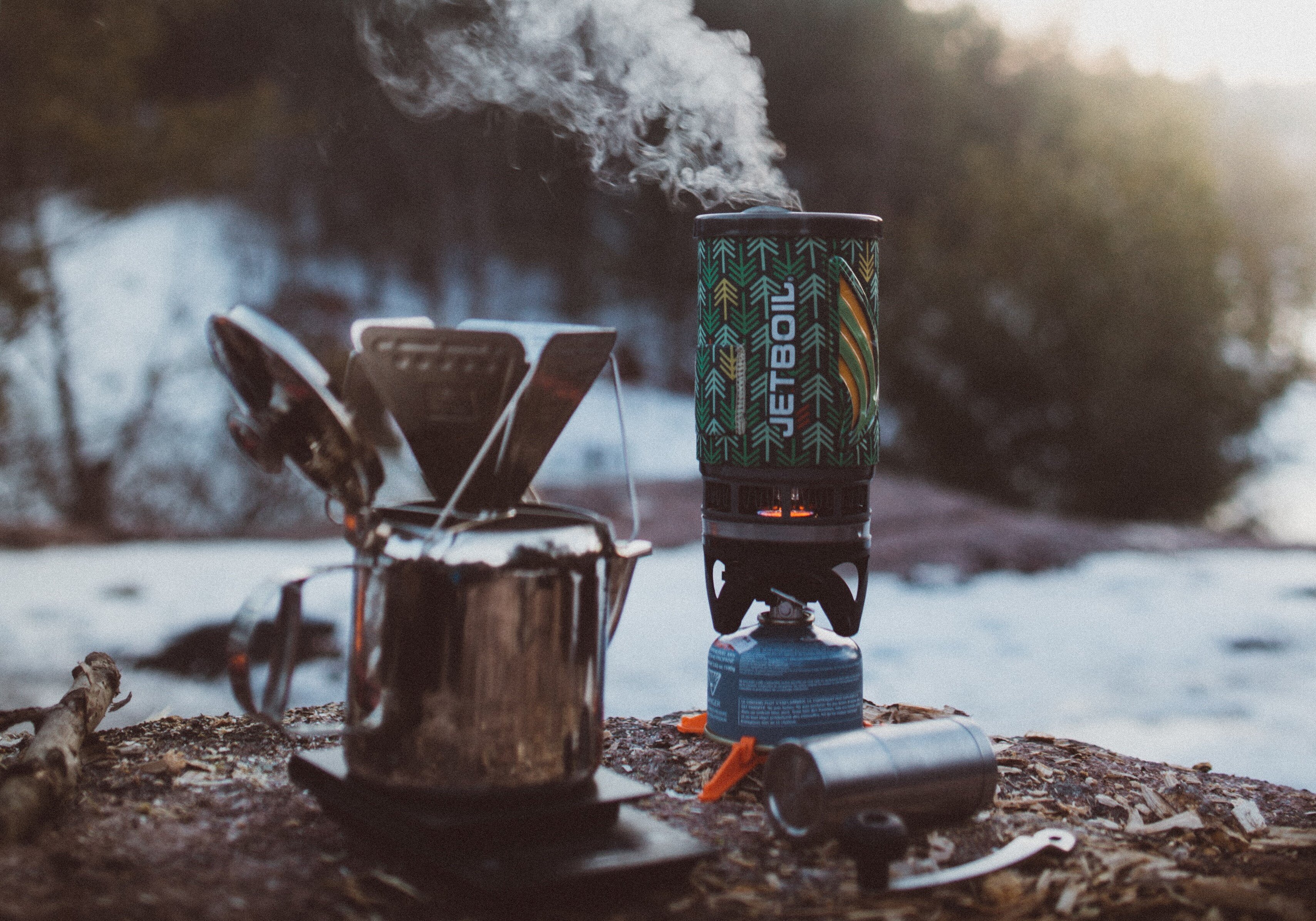 Complete your next overnight hiking adventure or sunrise hike with a lightweight Jetboil compact cooking system for those on-the-go meals or freshly-brewed coffee. The best part of cooking with Jetboil is that it boils about as fast as your electric kettle at home thanks to the heat exchanger that comes standard with each stove kit. And if that's not enough, all the accessories fit on the inside and makes it the ideal space-saving, light add-on to any outdoor kitchen setup.
Here are some of the reasons why we love using the Jetboil system and accessories to keep us fuelled with hot meals and drinks while exploring nature.

#1 One easy system, many uses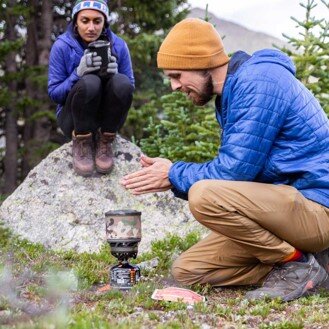 Thanks to the innovative and well-designed products from Jetboil, the same system that brews your coffee in the morning will also cook up your meals for dinner. The compact, lightweight design means that cleaning and packing up is also a breeze - which means more time to enjoy the outdoor views.
The dials on the precision cooking systems are adjustable with four full turns, so you can lock in the proper temperature for those times it is tricky to assess how hot or cold it is outside.
With plenty of room to keep food moving, scrambled eggs, perfectly crispy potatoes, and vegetable stir fry are waiting for you to dig in. The incremental temperature control means you can easily cook even the most temperamental of ingredients.


#2 Sturdy and Compact Design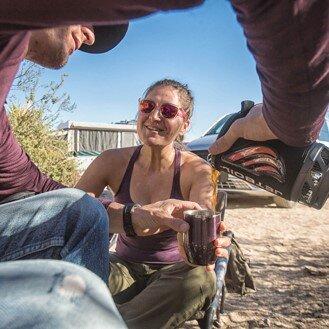 These single burner camp stoves are compact, but still extremely versatile tools for campsite cooking — whether you seek a quick hot meal to fill up your stomach - or want to cook something tasty and exciting. With Jetboil, cooking with one pot or sauté pan doesn't mean you can't experiment and create unique tasty dishes on the go.

When not in use, the components of a Jetboil system pack together and become very compact. For instance, inside the pot of the Flash, you can neatly fit the burner, fuel canister stabilizer (which clips into the burner), optional pot/pan support, and a 240-gram fuel canister. The pot lid secures everything in place so that you have everything stored together securely.
The Jetboil system makes the perspective of brewing the perfect cup of coffee on top of a mountain after a long hike much more accessible as everything you need can be stored and packed together quickly and in one place.


#3 Helpful Extra Features & Accessories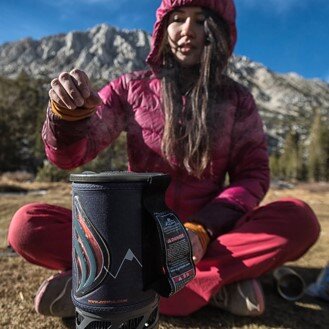 In addition to being able to boil water incredibly fast, the Jetboil system and products offer many extra features built into the design as well as added accessories to equip you with everything you may need to stay fuelled while hiking or camping.

The handles and cups are covered with a neoprene sleeve that makes it easy to handle when it's hot while the sleeve is fitted with a colour-changing heat indicator that turns orange when the water is close to boiling to help minimize any wanted fuel.
Here are some of our favourite Jetboil Products and Accessories we recommend for fuelling up your next outdoor cooking adventure:



Shop Jetboil Products Online Now - or visit selected stores for more information (Bellville, Boksburg, Centurion & Rondebosch).